Table of Contents
A Simple Guide to Verifying Your TRN in the UAE
When doing business in the United Arab Emirates (UAE), it's crucial to understand and comply with the country's tax laws. In line with this, the Federal Tax Authority (FTA) assigns a unique Tax Registration Number (TRN) to each business. This number is a series of 15 digits, serving as an identifier to distinguish one business from another. As a business owner, you need to understand not only how to get this number, but also how to verify it. This article walks you through a straightforward process to check and verify a TRN number in the UAE.
The Importance of TRN
Before we dive into the verification process, let's understand why TRN is essential. The TRN is a critical component in managing and regulating tax in the UAE, especially with the implementation of Value Added Tax (VAT). The TRN helps the FTA to track all transactions of registered businesses, thus ensuring tax compliance and transparency.
By verifying your TRN, you reassure that your business is correctly registered and compliant with the FTA. This verification is especially useful when you engage with new suppliers or clients, as it adds credibility to your business operations.
How to Verify a TRN in the UAE
Verifying a TRN in the UAE is a straightforward process that you can complete within a few minutes. Follow the steps outlined below:
Access the Federal Tax Authority website: Start by visiting the official FTA website. You can access it at https://tax.gov.ae/en/.
Navigate to the TRN section: Once you're on the FTA homepage, locate the "TRN" option in the secondary menu at the right corner of the webpage. Click on it.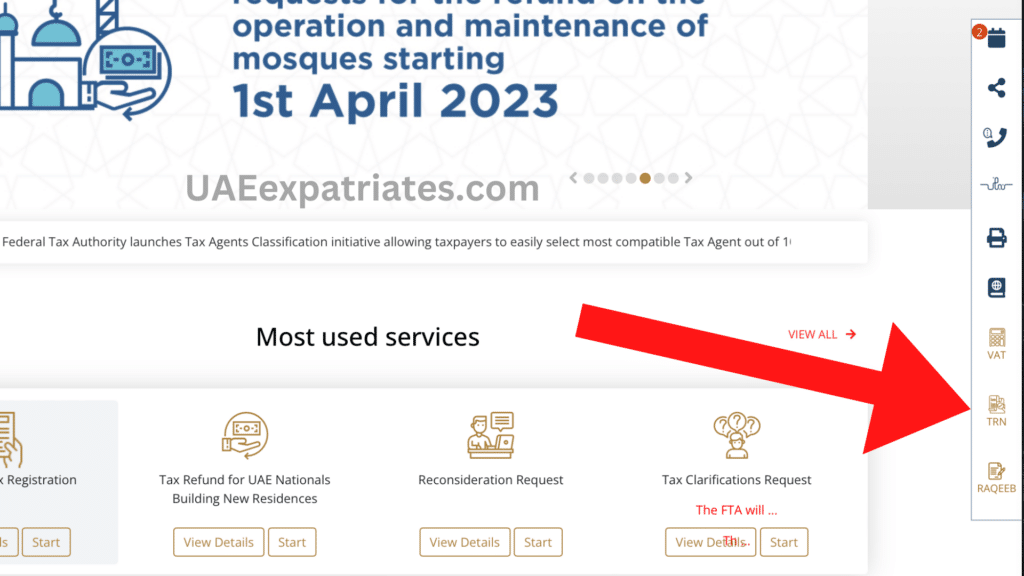 Enter the TRN for Verification: A TRN verification box will pop up after clicking. Here, you're required to input your 15-digit TRN number and an image code for security purposes.
Submit your request: After entering the necessary information, click the "Submit" button.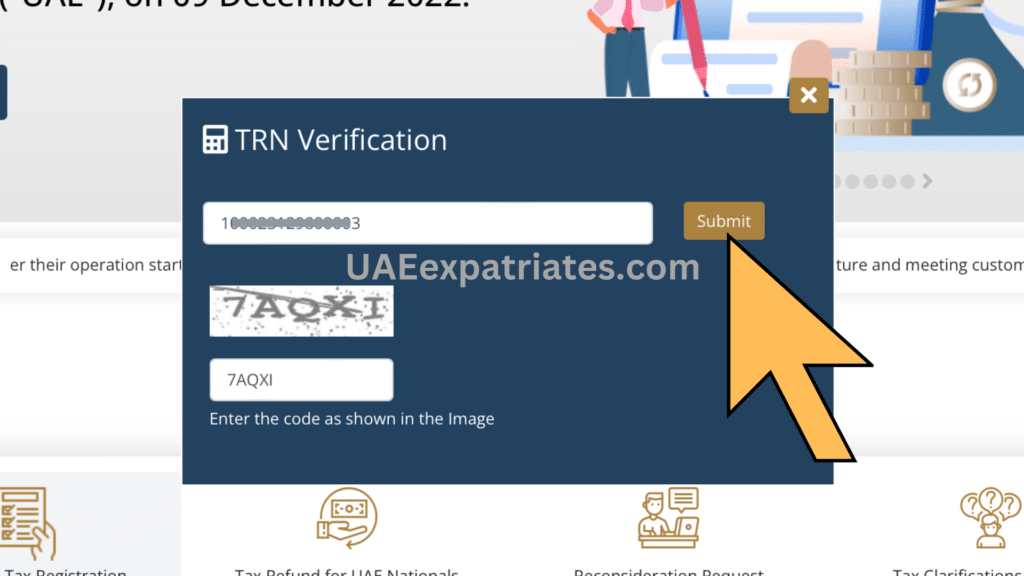 Check the verification results: Upon submitting, another pop-up box will display the results of your TRN verification. This box will contain the TRN number and the name of the entity associated with it, allowing you to confirm the accuracy of the details.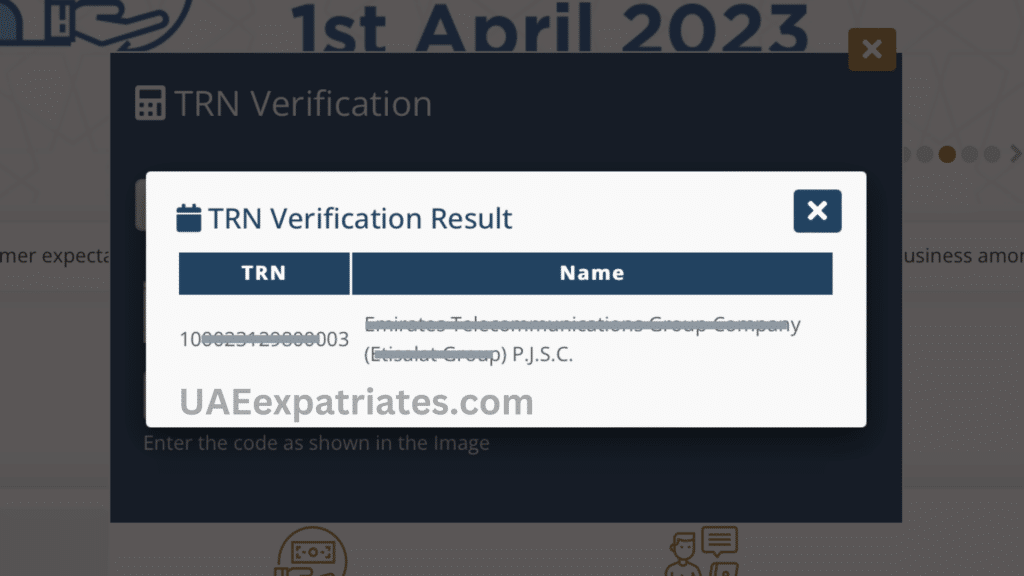 By following these steps, you can easily check and verify a TRN number in the UAE.
Conclusion
Being aware of your TRN and its associated details is an integral part of maintaining tax compliance and business legitimacy in the UAE. Always ensure that your TRN is correctly registered with the FTA and can be verified through their system. By maintaining this compliance, you not only avoid potential penalties and legal complications, but also promote a sense of trust and credibility with your business partners and stakeholders.
More Articles from UAEexpatriates.com: