Table of Contents
In the bustling city of Dubai, public transportation is a lifeline for residents and visitors alike. To make this system efficient and convenient, the Roads and Transport Authority (RTA) of Dubai has developed a smart card, the NOL card, to simplify your travel needs. From paying for your metro rides to parking fees, the NOL card is indeed a handy tool.
What is the NOL card?
The NOL card is a contactless smart card used for all modes of public transport in Dubai. It can be used on the Dubai Metro, Buses, Water Buses, as well as for parking. There are four types of NOL cards – Red, Silver, Gold, and Blue. Each varies in terms of cost, validity, and benefits, catering to different categories of commuters. The card not only gives you a hassle-free travel experience but also rewards you with fare discounts.
How to get a NOL card?
Acquiring a NOL card is quite straightforward. You can purchase it from any ticket office at Dubai Metro and bus stations, from RTA authorized sales agents, or through RTA's website. All you need is a valid ID and to fill out an application form. If you prefer the personalized Blue card, you'll also need a passport-sized photo.
How to use a NOL card?
Using the NOL card is easy. For the Metro and Buses, just tap the card on the card reader at the entry and exit points of the stations or buses. For parking, you can pay via the parking meters across the city by inserting your NOL card into the meter and following the instructions.
Now, let's move on to how to keep track of your travel expenditure by checking the balance on your NOL card.
3 Ways to Check Your NOL Card Balance
Online
Visit the RTA website.
Click on "Check NOL Balance" tab.
Enter your NOL card tag ID, which is a 10-digit number located on the back of your card.
Click on "Search" to view your current balance.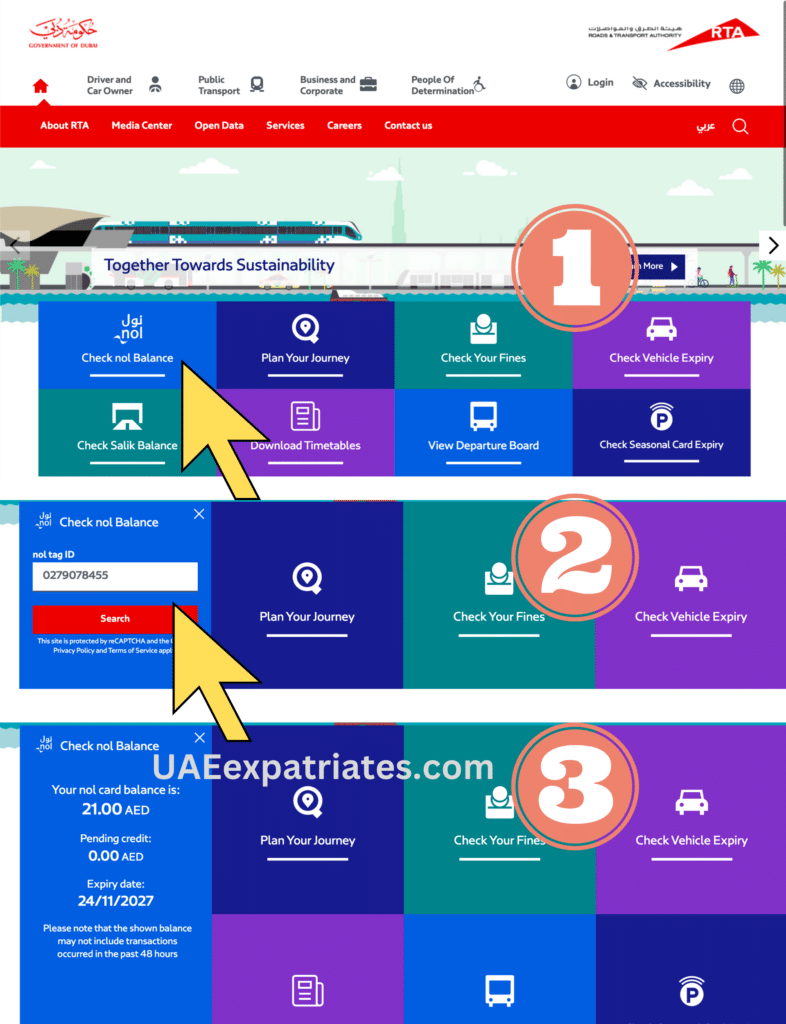 Mobile App
Download the RTA mobile app from Google Play Store or Apple App Store.
Open the app and drag to the bottom.
Select "NOL" from the main menu.
Choose "Check your NOL balance" from the Public Transportation Users section.
Enter your NOL card tag ID and click on "Check Balance" to view your current balance.
Vending Machine
Go to any Dubai Metro or bus station.
Find a vending machine.
Insert your NOL card into the machine.
Your current balance will be displayed at the bottom side of the screen.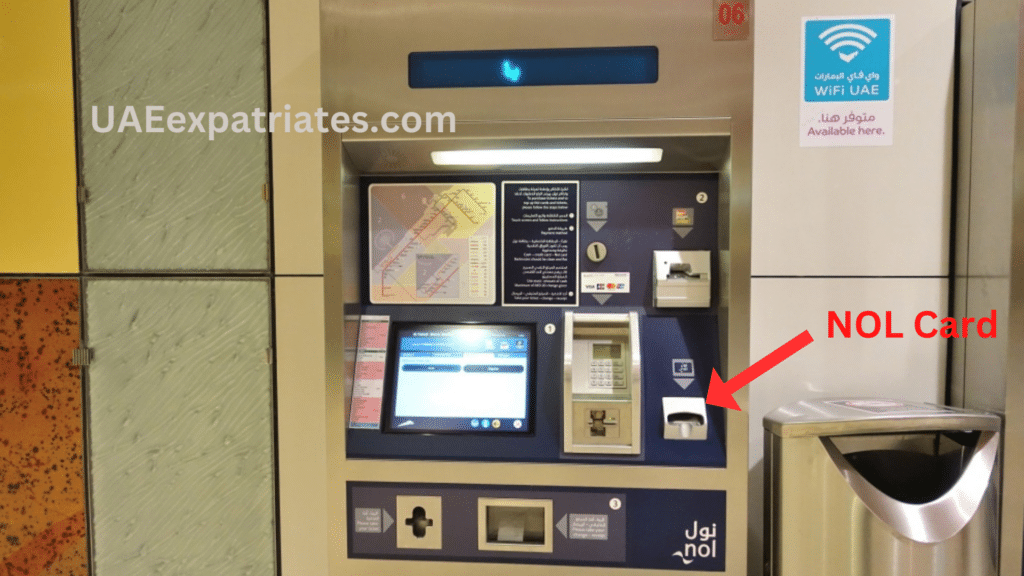 These are the most effective ways to keep track of your NOL card balance. Depending on your preferences and accessibility, you can choose the method that suits you best. Remember, keeping your balance topped up ensures that your travel through the city remains unhindered. We hope this guide aids you in managing your NOL card efficiently. Happy traveling!
Also Read: