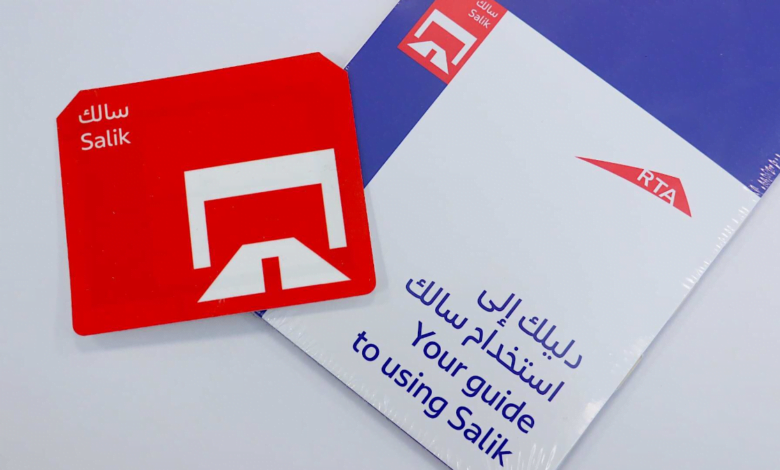 Salik System in UAE
The Salik system is an automated toll collection system in the UAE that allows drivers to pass through toll booths without stopping. The system uses electronic tags that are mounted on the windshields of vehicles, and these tags are read by sensors as the vehicles pass through the toll booths. The sensors record the tag number and the time of day, and this information is used to calculate the toll charge. In this article, we will show you some easy methods to check your Salik balance online.
Related Article: How to Recharge Your Salik Tag
How to Check Salik Balance
There are four easy ways to check your Salik balance online:
Via Salik Website
The easiest way to check your Salik tag balance is through the Salik website. This way, you can check your account balance using your registered mobile number and vehicle's registration plate number. There is no need to enter your Salik account number. Here are the steps.
Visit the Salik website: https://salik.ae
Select "English" from the top left corner.
Click on the "Check my Balance" option in the main menu.
Enter your mobile number and vehicle number plate details and click on the "Check balance" button.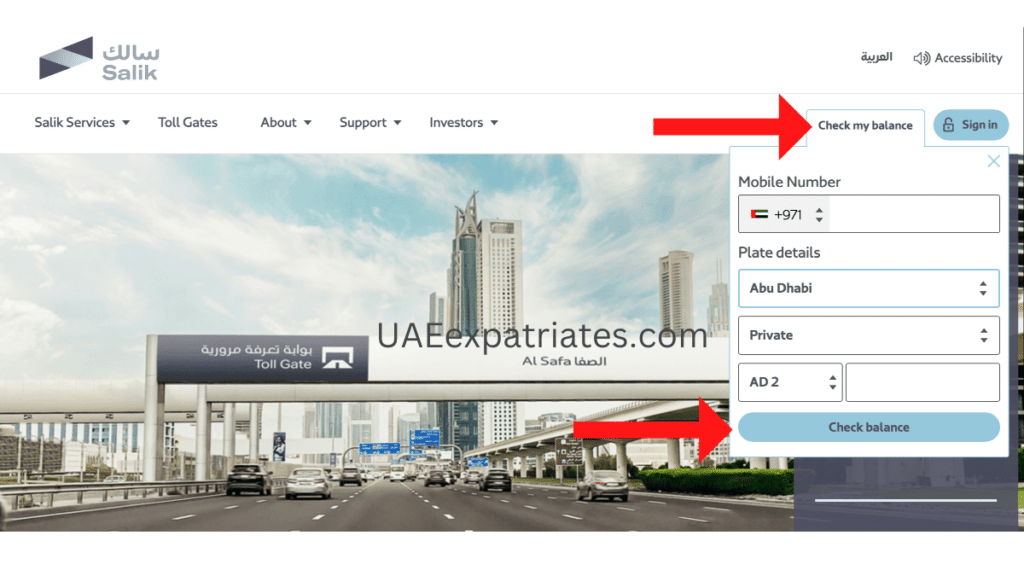 You will see your Salik tag balance instantly.
Via Smart Salik App
Another easy way to check your Salik balance is by using the Smart Salik app, which you can download from Android or Apple stores.
Download and Install the Smart Salik App.
Login to the App.
You will see your tag balance on the home screen.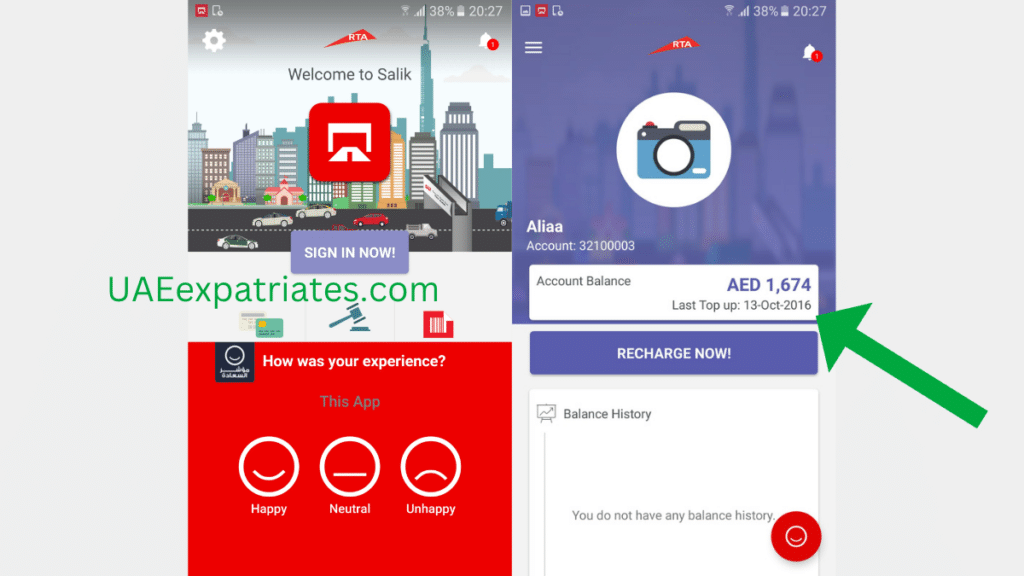 Via Salik Self-Service Number
You can also check your Salik account balance by calling the Salik helpline number.
Call 800-72545
Select English by pressing 2.
Press 3 to log in.
Then enter your account number and PIN code
Your balance will be prompted immediately.
Via Dubai Drive App
Another way to check your current Salik balance is by installing RTA Dubai Drive App. You can download this app from the Google Play store or Apple store.
Download and Install RTA Dubai Drive App.
Log in to the app.
Select "Salik" from the home screen to see your account balance.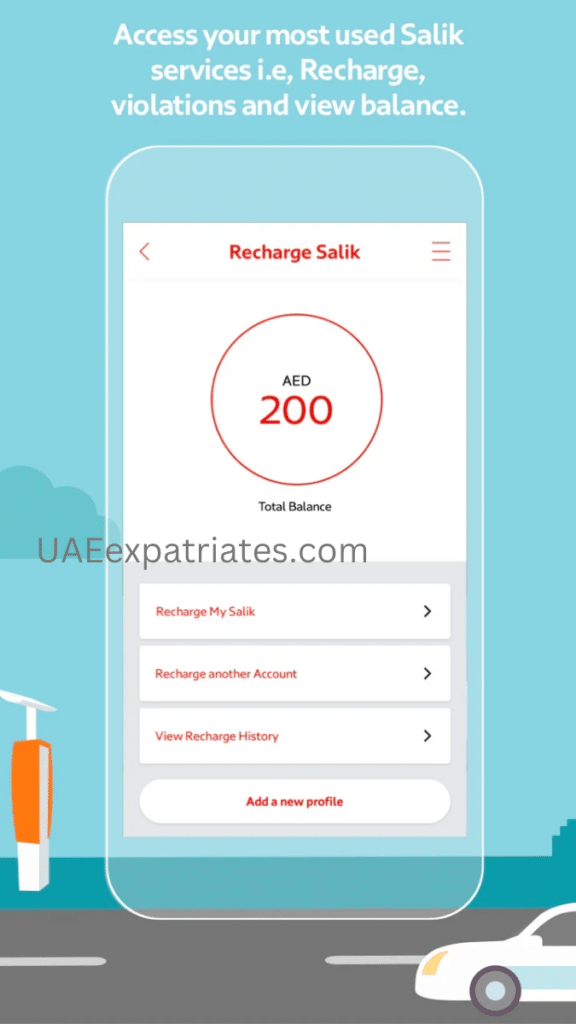 Conclusion
We hope these quick tips have helped you figure out how to check your Salik balance. Whether you're checking for yourself or for someone else, it's always a good idea to know how much money is in your account. With these tips, checking your Salik balance should be a breeze.
You May Also Like: