Hafilat Card in Abu Dhabi
The Hafilat card is a rechargeable chip card that can be used to pay for bus fares in Abu Dhabi. The card can be purchased from any vending machine located at bus stops across the city. In this article, we will show you how to check your Hafilat card balance online.
How to Check Hafilat Card Balance Online
You can now check your Hafilat card balance online, and all you need for it is your card serial number. Here is how.
Go to the Hafilat website: https://hafilat.darb.ae/AnonymousMedia/Default.aspx
On the home page, select the "Recharge Card" option.
Then, enter your "Hafilat Card Serial Number" and click on the "OK" button.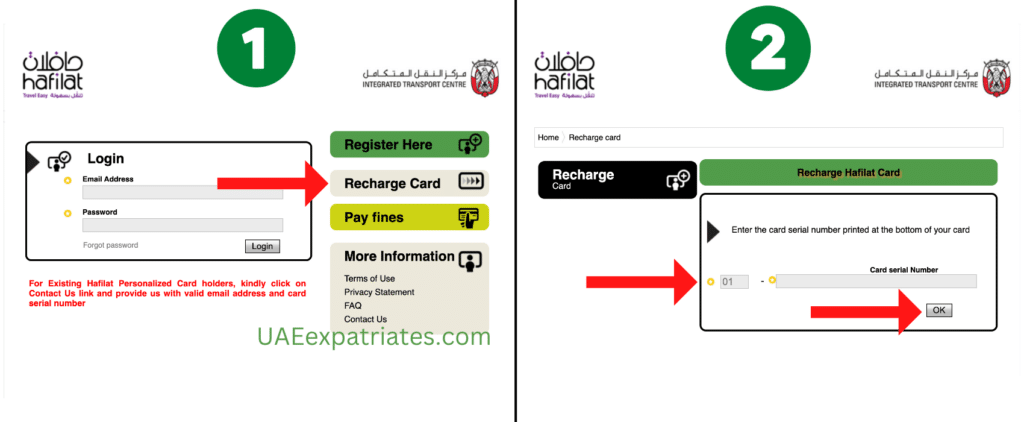 You can view your Hafilat card balance in the next window.
Also See: How to Check Nol Card Balance Online
Summary
In conclusion, checking your Hafilat card balance online is a convenient and easy way to stay on top of your transportation expenses. By following the steps outlined in this blog post, you can quickly and easily access your balance information from the comfort of your own home. This can save you time and hassle, and help you avoid any potential problems or surprises when it comes to using your Hafilat card. Whether you use your Hafilat card for your daily commute or occasional travel, keeping track of your balance is an important part of managing your transportation costs and ensuring that you always have enough funds available for your trips.
More Articles: