Dubai SMS Parking Service – mParking
Paying for parking in Dubai has never been easier, thanks to the RTA's SMS parking service "mParking." With this convenient and easy-to-use system, you can pay for your parking spot quickly and easily using your mobile phone. In this blog post, we will provide a step-by-step guide to using Dubai's SMS parking system, so you can enjoy the convenience and simplicity of paying for parking with your phone.
Dubai Parking SMS Format (For Dubai Vehicles)
To use the Dubai mParking service, you will need to send an SMS in the following format: 
[PLATE NUMBER] [ZONE NUMBER] [DURATION] to 7275
For example, if your registration plate number is "B20030" ad you are parked in the zone "124A" for 0.5 hours, you must send a text message: B20030 124A 0.5 to the number 7275.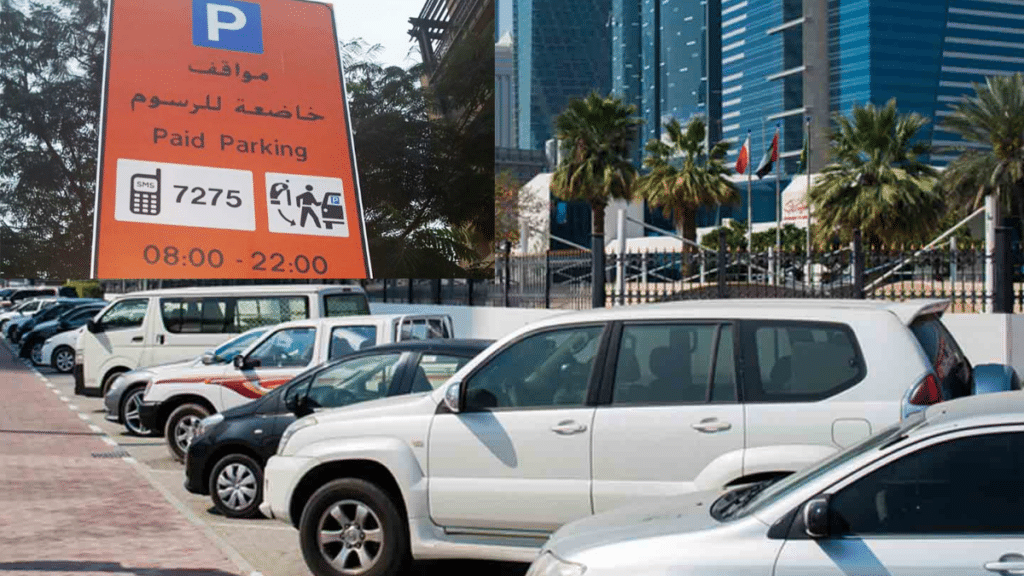 SMS Format for Vehicles from Other Emirates/ GCC Countries
If you are driving a vehicle that is registered in another emirate or GCC country, the SMS format for parking in Dubai is a little different. In this case, you need to include the prefix of the emirate or country code before the vehicle's plate number. However, To benefit from the service, you need to use a local networks connection such as Etisalat or DU for sending SMS. Here is the SMS format.
[EMIRATE OR COUNTRY CODE-PLATE CODE] [PLATE NUMBER] [ZONE] [DURATION] to 7275
For example, if you are driving a vehicle registered in Abu Dhabi, your plate number is 12345, your Zone is 335A and parking for 1 hour, the SMS format will be this: AUH13 12345 335A 1.
Here is a list of the codes that must be used for the RTA's mParking service.
Abu Dhabi – AUH
Sharjah – SHJ
Ajman – AJM
Umm Al Quwain – UAQ
Ras Al Khaimah – RAK
Fujairah – FUJ
Saudi Arabia – KSA
Kuwait – KWT
Bahrain – BAH
Oman – OMN
How to your Renew Parking Ticket by SMS
It's easy to renew your parking ticket by SMS. You'll receive a reminder message 10 minutes before the ticket expires. If you wish to extend, simply send an SMS "Y" to 7275. The same time frame will extend your parking ticket.
How much does Dubai Parking SMS cost?
To avail of the RTA's mParking service, a service charge of thirty fils will be incurred by the telecom operator in addition to the parking fees. 
Final Words
In conclusion, the SMS parking system in Dubai is an easy and convenient way to pay for your parking spot. With just a few simple steps, you can quickly and easily process your payment and avoid any potential fines or hassle. Whether you're a regular visitor to Dubai or just passing through, this system is an essential tool for anyone who needs to park their vehicle in the city. So why not take advantage of this convenient and efficient system today and enjoy the benefits of SMS parking in Dubai? So, it is always better to be aware of the parking rules and regulations in Dubai and follow them accordingly to avoid any inconvenience.
More Articles: