How to Check Du Balance
If you're a Du customer, there are several quick and easy ways to check your balance and ensure you're not running low on credit. In this article, we'll explore three methods you can use to check your Du balance with ease. Whether you prefer to use the USSD code, SMS, or web, we've covered you. Keep reading to learn how to stay on top of your mobile usage and avoid running out of credit.
Du Balance Check Using a USSD Code
There are a few different ways that you can check your du balance. The first way is by using a USSD code. To do this, simply dial *135# and then press the send button. You will then see your balance displayed on your screen.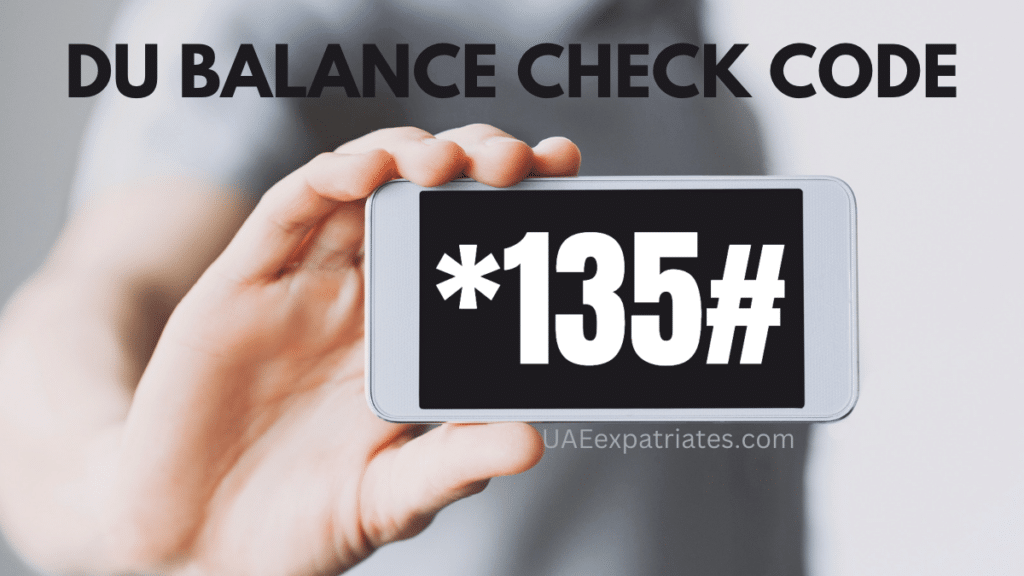 By Sending an SMS
Another way to check your balance is by sending an SMS. To do this, simply send a text message "balance" to 1335. You will then receive an SMS back from du with your balance information.
Via Du Web Portal
Finally, you can also check your balance via the du web portal. Simply log in to your account and then click on the "My Account" tab. Your balance will be displayed on this page.
Conclusion
In conclusion, it's important to regularly check your du balance to ensure that you're aware of your mobile phone usage and avoid unexpected charges. By using the methods outlined in this article, you can easily check your du balance in just a few quick steps. Whether you prefer to use the web, send a text message, or dial a USSD code, there is a convenient option available for you. Keep track of your du balance to stay on top of your mobile phone expenses and enjoy seamless service.
Also Read: