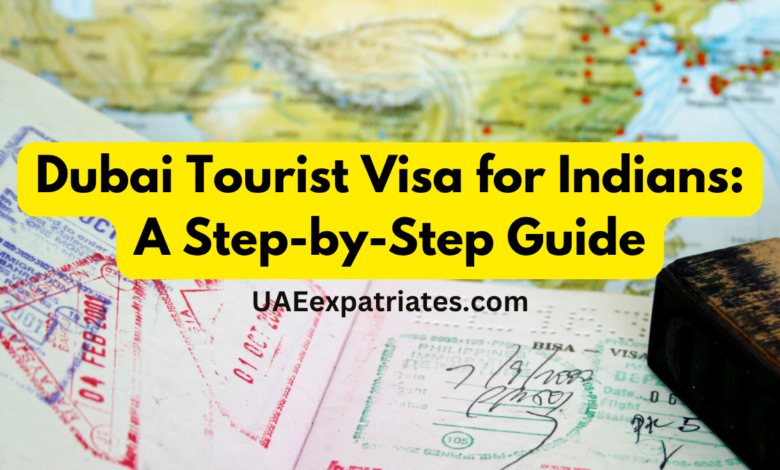 Applying for Dubai Tourist Visa from India
Dubai, a city known for its luxurious lifestyle, skyscrapers, and shopping malls, is a dream destination for many Indian tourists. This blog post provides a comprehensive guide for Indian citizens applying for a Dubai tourist visa, outlining the requirements, steps, and tips to ensure a smooth application process.
Dubai Tourist Visa Types
Before diving into the requirements, it's crucial to understand the different types of tourist visas available for Indian citizens visiting Dubai. They are:
14-Day Tourist Visa: Ideal for short trips and visits to friends or family.
30-Day Tourist Visa: Suitable for longer vacations and leisure trips.
60-Day Tourist Visa: Perfect for extended stays or long family visits.
Also Read: How To Pay For Parking In Dubai Via SMS
Eligibility Criteria
To be eligible for a Dubai tourist visa, applicants must fulfil the following criteria:
Hold an Indian passport with at least six months of validity.
Provide proof of sufficient funds to cover expenses during the stay.
Have a confirmed round-trip air ticket.
Necessary Documents
Indian applicants need to submit the following documents for a Dubai tourist visa application:
A completed and signed visa application form.
A valid Indian passport with at least six months of validity.
Scanned copy of a passport-sized photograph with a white background.
Confirmed round-trip flight tickets.
Proof of hotel reservation or accommodation details.
ITR with a copy of PAN card or Bank statements from the past three months as proof of financial stability.
Travel insurance covers the entire duration of the stay.
Visa Application Process
The process of applying for a Dubai tourist visa for Indian citizens is quite straightforward:
Fill out the online visa application form on an online travel agent's website such as yatra.com or makemytrip.com.
Upload the required documents in the specified format.
Pay the visa fee using an accepted payment method.
Submit the application and wait for approval.
The processing time usually takes 3-5 working days.
Visa Fees
The visa fees for Indian citizens depend on the type of visa and processing time. For instance, a 14-day tourist visa typically costs around INR 8,000 per person. Keep in mind that fees may change, so it's essential to verify the most recent fee structure before submitting your application.
Tips for a Successful Visa Application
To increase the chances of a successful Dubai tourist visa application, consider the following tips:
Ensure all documents are complete, accurate, and up-to-date.
Double-check the information on the application form for errors or inconsistencies.
Apply well in advance to avoid last-minute issues.
Use a reliable and authorized travel agency to handle the application process.
Conclusion
With a clear understanding of the Dubai tourist visa requirements and the application process, Indian citizens can embark on an exciting journey to explore the wonders of Dubai. By following the steps and tips outlined in this blog post, travellers can ensure a hassle-free visa application experience and focus on planning the perfect trip to this mesmerizing city.
More from UAEexpatriates.com: