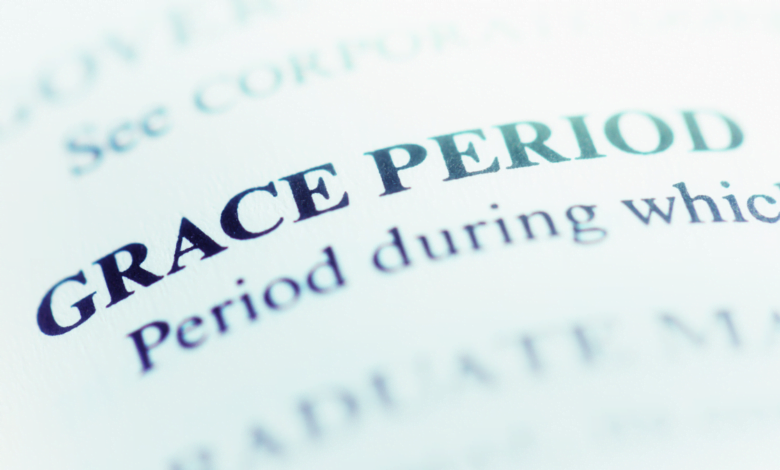 Visa Cancellation Grace Period in UAE
When your visa is cancelled in the UAE, it's crucial to know the grace period allowed for you to either change your status or exit the country. Staying beyond the grace period may lead to penalties and legal issues. In this blog article, we'll provide a step-by-step guide on how to check your visa cancellation grace period using the ICP website.
How to Check the Grace Period After Visa Cancellation
To determine your grace period following the visa cancellation date, please follow the steps outlined below:
Visit the ICP website: https://smartservices.icp.gov.ae/echannels/web/client/default.html#/fileValidity.
Select the search criteria: On the ICP website, you'll find a few options to choose from:

In the "Search By" section, select "File No." option.
In the "Select the Type" section, choose the "Residency" option.
In the "File Type" section, select the "Emirate Unified Number" option.

Enter your details: Now, you'll need to provide some personal information:

Enter your unified number (found on your visa or residence permit).
Select your nationality from the drop-down menu.
Enter your date of birth in the specified format.

Complete the reCAPTCHA and click "Search": To verify that you're not a robot, solve the reCAPTCHA challenge by clicking on the appropriate images. Once you've done this, click the "Search" button to proceed.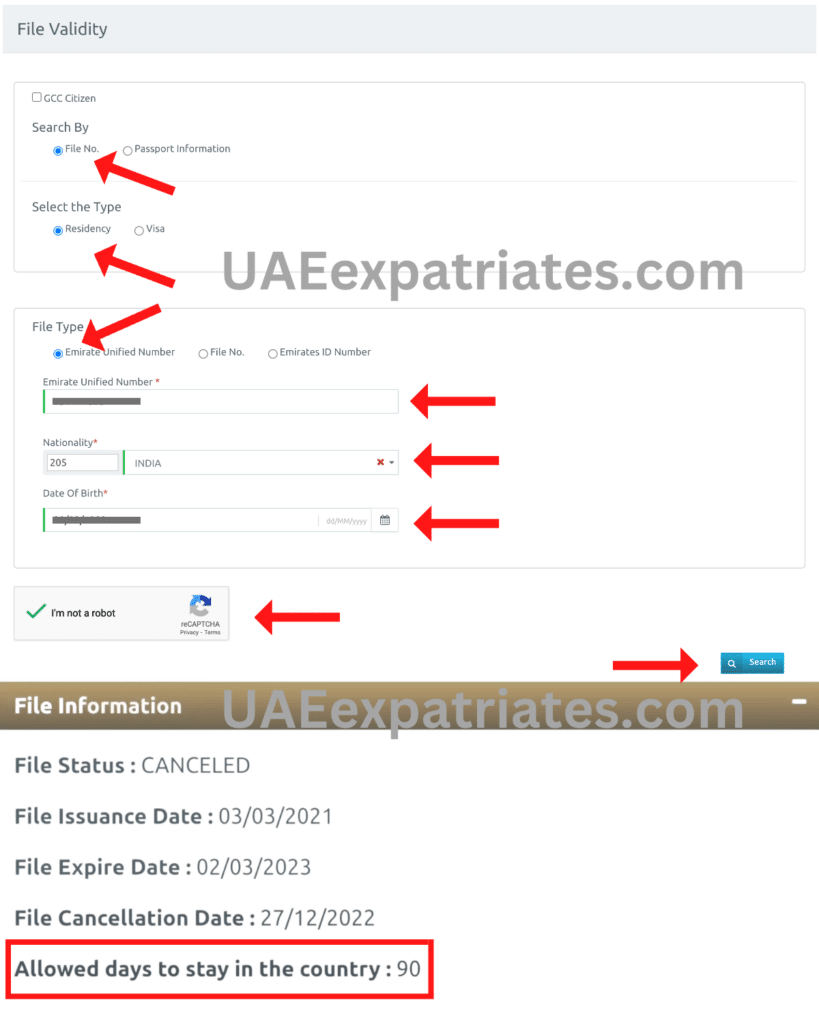 At the bottom of the page, you'll be able to see your grace period after visa cancellation. This information will give you the allowed days to stay in the country (grace period) from the file cancellation date. You'll need to either change your status or exit the country within this timeframe.
Conclusion
Checking your visa cancellation grace period is a crucial step to ensure compliance with local regulations and avoid any penalties or legal issues. By following the steps outlined in this guide, you can quickly and easily determine your grace period using the ICP website. Always remember to adhere to the grace period to maintain a positive immigration record and avoid complications in the future.
More from UAEexpatriates.com: